Blog: Can Flowers Fight Against the Coronavirus?
REPOSTED FROM OASIS FLORAL PRODUCTS
Click to view
Well, flowers DO make people happy…
This might seem obvious to florists, as we're around blooms day in and day out, but to others this simple joy of 'stopping to smell the roses' is one they don't often get to experience. Folks are pining for warm spring breezes and to see spring bulbs poking their sleepy heads above ground, before bursting forth with color.
Now that spring has sprung, and as this coronavirus situation continues to change and evolve, folks are beginning to feel trapped indoors. As the immediate crises begin to decline, the long term mental health crisis will just be beginning, and we can be part of the antidote! Florists are uniquely positioned to bring a bit of natural beauty into people's lives. We can send 'good vibes in a vase' or as my grandmother put it, 'a hug in a jug,' to people who need some beauty and joy in their lives right now.
We're not Lying, Flowers Really do Make you Feel Less Stressed!
Our friends at the Society of American Florists have compiled some scientific research that shows flowers are more than just a safe and joyful way to connect with those we love and care for, they are the BEST way to send love at this time of required social distancing.
Research from Harvard University reveals that people feel happier and more energetic after looking at flowers first thing in the morning. After being cooped up indoors for days at a time, this makes fresh flowers sound like a cure for the ennui that can set in. Overwhelmed, worried or anxious? Flowers reduce those feelings in people who have them on hand in their homes, replacing them with enthusiasm, compassion and energy. That sounds amazing right about now, doesn't it?
We're all missing each other right now, farther apart and yet closer than ever.
Checking in with friends and family has become an everyday part of life. Its especially tough if you're missing an elderly loved one. Wishing you could visit right about now? Here's a thought. In senior citizens in particular, flowers decrease depression, refresh recent memory and encourage companionship, according to research from Rutgers University.
Flowers Decrease Depression and Stress!
Study participants showed a significant increase in happiness and positive moods when flowers were present. Seniors performed higher on everyday memory tasks and experienced enriched personal memories in the presence of flowers.
Those who received flowers re-engaged with members of their communities and enlarged their social contacts to include more neighbors, religious support and even medical personnel. Research from the University of North Florida further backs this up.
That study showed that people who had flowers in their homes for just a couple of days even said they felt a significant decrease in levels of stress and even saw improvements in their moods.
2020 Wedding Trends: What You Need to Know.
Trends are created based on a shift in consumer preference. Some trends are developed throughout the year, while others are reused and recycled from previous generations. Each year, florists need to be prepared for new and reused requests for florals and design. It doesn't make any of our jobs easier, but it does keep us on our toes for both the everyday design and for weddings. Here's where to start.
If you haven't checked it, you should now. The 2020 Flower Trend Forecast is out with everything you'll need to know for upcoming wedding design color inspiration. While this new swarm of trends will be coming in our shops left and right in the form of a bride and her three Pinterest wedding boards, there is more to consider. You need to know what is staying and what is new.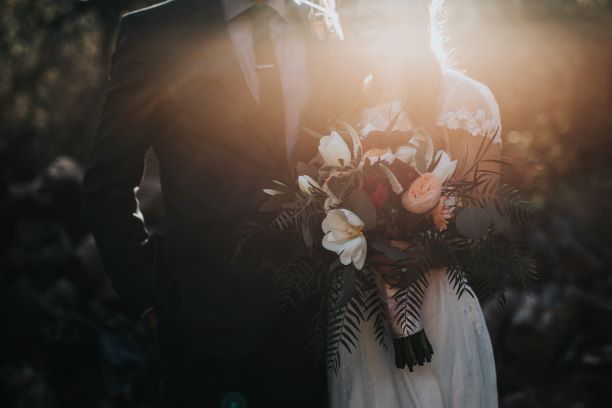 What is Staying?
It's a new year. You may be turning over "a new leaf" when it comes to a lot of things, but not when it comes to foliage. It is not just about living green anymore. You have to design green too. Living green and designing with greens are very much still in when it comes to wedding designs.
This trend may stem from the modern-day generation of couples' desire to be one with nature. It fills this longing with the essence of natural beauty and ties in the organic feelings that are experienced when committing to the unity of marriage.
Another trend that is staying and pairs perfectly with the green feelings of a wedding day is the infinity circle. It is found commonly in both centerpieces and bouquets. Just as the bride and groom are committing to grow together like buds in nature, the infinity circle symbolizes what it is like to live in this circle of life and in the binding of never-ending love.
Experiencing the beauty of these repeating trends and allowing them to work in harmony with new and rising ones will carry your wedding designs in a different and more unique direction in 2020. There is something extra special about the impact that foliage can bring to wedding design.
This green trend is even altering the trends that currently stand. Flower walls are being manipulated to meet the naturally minimal sense. Foliage walls are a fresh décor alternative. They can be filled with fruits, herbs fruits and more. It's a reflection of what 2020 is doing to standing trends.
Allowing yourself the creative freedom that comes with the intermingling of hard, soft and feathery pieces can take your designs in a whole new direction in the new year. Foliage designs can be used with many different wedding themes because the fresh, universal look carries over.
Nature's bounties can be powerful in both physical beauty and emotional meaning. It brings a couple back to the true meaning of their commitment. Designing with foliage can reflect the pairing of two green souls. They are beautiful and simple on their own, but when they are paired together, they pack a more powerful punch, complement one another both physically and emotionally and embody a whole new feeling of life.
Isn't that what marriage is all about? How amazing is it that you have the power to bring such meaning to a couple's big day? When consulting with engaged couples in the new year, don't be afraid to stand for the deeper meaning behind your designs. You are the expert. They want your advice. Don't be afraid to be bold and back up a more modest design.
What's New?
Of course, every year, a new set of colors trend and seep through to every area of our lives. Whether it is the rose gold frenzy of 2016 or the burst of color trend that stayed prevalent in the 2000s, color has always taken influence over trends.
Pantone has carried part of this hefty load with it through the years. Its influence is what has us on our toes for each new year's wedding design platform. This year's Pantone Color of the Year has many florists at the edge of their seats because who doesn't love blue? It is a classic.
Although it is loved, "Classic Blue" does pose a challenge for florists. There are very few blue florals. However, florists must learn to improvise. Lavender and purple flowers are likely to take reign. Due to base colors, these florals, when paired properly, will draw the blue out of designs. This makes designing "classic blue" weddings even more exciting.
The options for what you do new are open.
Be in front of the trends. They are a guide to every wedding flowers' success. Make pin-worthy designs with the elements your clients have in mind. Beat them to the punch. You are bound to see the same Pinterest boards and repurposed inspirations. All that matters are that your couples feel listened to and confident leaving their wedding to the work of your experienced hands.
They get the last thought. They need to be happy. It is their wedding, after all.
Whoever thought we would be designing with dried flowers and monochromatic wedding colors? Well, we are. 2020 weddings are more wide range than ever.
You have the draw from the modern "a new leaf," a romantic sense of the bohemian and sophisticated feel from the "black tie and barefoot," luxurious and elegant luxe and velvet textures from the "posh and polished" and the forward leading path towards the whimsical side of a "vibrant vibe." You have it all. Now, you have to make it your own. Just like every design, every designer will do things a little differently.
Every wedding florist has the same palette. What you do to make your weddings your own is up to you. How are you planning to make it to the Pinterest boards of the blushing brides and grooms to be? You must be willing to take each trend, embrace it, then make it your own.
To truly make an impact with these 2020 wedding trends, both old and new, you'll need to be ready. Our wholesale florists at [Wholesale name] in [location] are here to help you prep your wedding flower inventory. Stay on top of the trends and get first pick when you pre-book your wholesale wedding for the new year.
Happy designing and Happy New Year!
Trending Flowers for Valentine's Day
It's the most popular time of the year for roses, romance and heart-shaped chocolates. Most couples embrace Valentine's Day, while some single souls at home alone during the holiday festivities aren't as warm and fuzzy to the celebrations. Regardless, the celebration is far from stopping. Meaning, these trending flowers for Valentine's Day should be toward the top of your Valentine's Day checklist.
Clear the air and release the burden of buying at the last minute. Of course, Valentine's Day isn't the time for experimentation, but there are some new and rising trends in floral choices that should be practiced in your shop this Valentine's Day and not avoided until after.
When collecting your must-have products for Valentine's Day rush, consider the following for alternatives and additions to your inventory.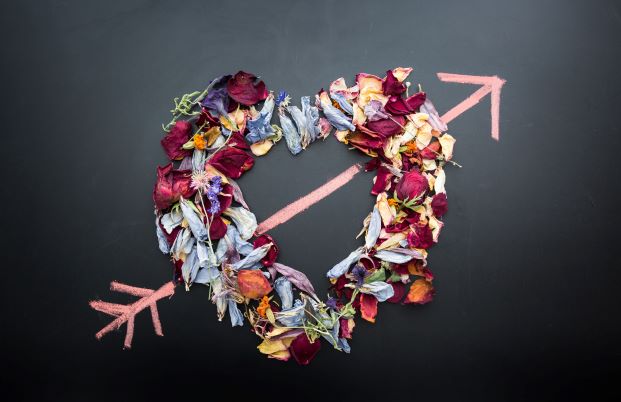 What You Know and How it is Changing
It is no new knowledge that roses are the hottest selling products on Valentine's Day. You could easily survey strangers who have no experience with the industry and come to the same conclusion. It is some basic knowledge of what is already known about the holiday.
How is this basic knowledge changing? With every generation comes a new preference and a new desire to make their mark on existing traditions. With that in mind, some small changes need to be recognized ahead of your holiday ordering.
The modern-day buyer seems to be drawn to a more unusual look. Many even gravitate to a mixed design. If you keep some on hand, you'll attract the more unique consumer.
Throughout the year, plants' popularity has grown immensely in the hearts of consumers. However, do not budget for plants during Valentine's Day. It will not be the focal point for your orders. If you have some in the shop already, you might sell them, but don't go out of your way to seek out a plethora of options. It is not on this year's trending Valentine's Day wish list.
With all that considered, your consumer will be on the lookout for longer-lasting florals. Remind the buyer that they'll get more from their purchase. Everyone likes a good deal. One beautiful and always a popular option is the orchid. They draw in both the traditional and more contemporary eye.
Now that you know your platform for Valentine's Day designing is changing, it's time to consider what changes need to be made or what may need to be tweaked on your next order.
The Flower Frenzy
It's all fun and games until your flowers change. Suggested add-ons for your Valentine's Day checklist include dried and bleached/dyed flowers. That's right! In a generation full of shabby chic looks and rustic styles, refurbished and worn designs are in more than ever before.
Tropical flowers are among the new additions to trending Valentine's Day flowers. Specifically, two popular tropical florals are protea and sun palms. Some new alternatives when it comes to traditional Valentine's Day flowers include ranunculus instead of roses, and fringe tulips instead of typical tulips.
Trends can often be found and differentiated by color. One source we base this trend on is the Pantone Color of the Year. This year's color is "Classic Blue." Since blue is not a typical Valentine's Day color, consider purple as an alternative. You have to have blue to make purple, after all. Purple roses are a great option that still incorporates the traditional Valentine's Day staple flower.
In fact, it is smart to purchase a variety of rose colors in bulk. The focus on rose meanings has become increasingly popular for the coming year. Red represents romance. Yellow is meant to convey friendship, and pink is perfect for those soft, feminine designs.
This concept extends into other accessories. It includes both containers and ribbon. Texturized ribbon is what seems to be taking force over traditional styles. Some ribbon examples to include are burlap, linen and muslin options.
The same can be seen with containers and vases. Novelty has lost much of its desirability. Ceramic vases can be reused after the holiday, and ceramic vases with decals, hearts and sayings are popular choices for the holiday itself. Colored glass is a desirable choice and is typically perceived as more upscale than clear glass. Anything unusual or unique is a modern-day crowd pleaser.
The Floral A-List
For your Valentine's Day 2020 floral A list, consider some of your classics with some trendy, alternative options.
Among the classic flowers that can be used as alternatives for Valentine's Day are spray roses. It gives all the feelings of romance and the desired Valentine's Day style but gives more room for creative freedom, as they can be paired with many floral varieties. Red, white and pink spray roses are among the most popular Valentine's Day options They are traditional enough yet still offer variety.
A floral that is at peak season for the holiday is the tulip. Tulips are offered in your traditional Valentine's Day colors such as red, white, pink and purple. Another bulb flower that is gorgeous and trendy for the holiday is the hyacinth. It has a beautiful scent that makes it even more of an ideal choice.
Ranunculus has been popular at Valentine's Day for the past few years. It is a toss between beautiful and traditional with a modern style, and it is well received among many generations. It is additionally important to have some options for your clients with a bold design preference. Gerber daisies are a great option. These flowers have such a soft and dainty look, but when paired right, they can make a beautiful statement.
Among the other favorite trending Valentine's Day floral finds is the daffodil. It's classic. It's feminine. It's loved by many. Offering daffodils as a Valentine's Day floral option is ideal for the 2020 Valentine's Day style.
For any questions you may have on trending flowers and styles for Valentine's Day, talk with our team at San Diego Florist Supplies, Inc. in San Diego, CA. We are here to help ensure you get the most success out of the holiday. Staying educated on what is trending for the time in both product and style will help with your shop's overall success, beyond the holiday and throughout the year.
Everything Your Shop Needs for Valentine's Day
If you are asking yourself what your shop needs for Valentine's Day, know that's a trick question. It needs a little bit of everything. Valentine's Day is undeniably one of the craziest times of the year for florists. Be sure to come out on top with the tools you'll need in the shop.
It's Black Friday for florists. Except the only way to save is by preordering from your wholesaler. This also ensures you can contain the crowd with everything you need to succeed on Valentine's Day.
Along with Mother's Day, Valentine's Day can prove very profitable when you set up for success. The best way to do this is by being organized and doing everything ahead of time.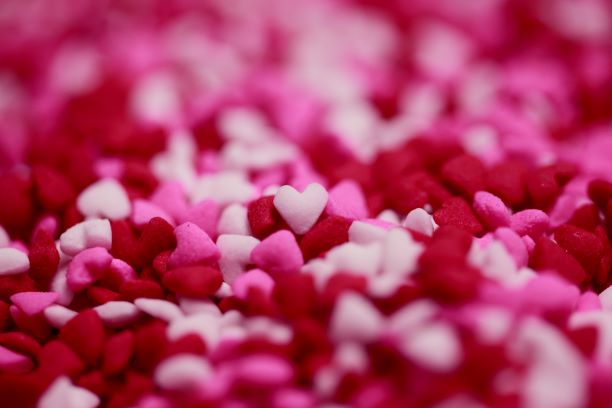 Where to Start
Before you jump the gun on placing orders, check your past years' previous records. This will help give you an estimated place to start. It is also a reference as to what products sold best in your area on Valentine's Day.
Every shop's needs, when it comes to Valentine's Day inventory, will vary. It will even vary among the shops in your surrounding cities. This could be due to what is trending at the time, current economics and the weather in your area. Weather in your area of delivery may pose a major concern because if the product can't be delivered, there is no sale. It is best to prepare for the worst.
Before we get into the beef of your order (the florals), it is important to cover your differentiating accessories, containers and care items. Flower arrangements will be coming in and out of your door on Valentine's Day. As much as we wish everyone would order ahead of time, they won't. There are too many significant others in the world who thought they "had time" or "could pick something up on their way home." Every florist will attest.
While these instances are inevitable, and there is little to do to correct it, you can be ready on your end. Specifically, when it comes to containers, order what you want and what you can reuse after the holiday. Limit choices because all they care about is it getting there before they are too late.
Due to the high demand and influx of last-minute orders, beggars can't be choosers. Have some extra options for the customers who ordered ahead of time. First come, first served. Stock up on the ceramic vases, red glass vases and traditional glass vases for most of the designs. They are versatile and can be interchanged when needed.
Overstocking on these universal containers will help reduce the probability of losing profit because even if you bought too many, they are easily rolled over into day-to-day work after the holiday.
Divide and Conquer with a Plan.
There is so much more that goes into dealing with Valentine's Day than just ordering products. Veteran florists all understand the struggle. Often, the learning never ends. Every year will pose a new set of obstacles that require quick thinking. However, if you put years of experience together from both your wholesaler and your shop, you are better equipped to succeed.
It is so important to sort out labor. How many people will you need leading up to the holiday, and how many will you need for the day of? Additionally, you must balance out the schedules ahead of time. You'll have to decide on breaking up the hours or budgeting to pay overtime.
There is more to Valentine's Day staffing than just the designers. You'll need to prepare people to answer the phones, take or decline orders and adjust where needed. The logistics need to be configured for extra vans, drivers and riders to help the drivers run the deliveries. You'll need to have plenty of boxes to help support the designs to prevent any catastrophes.
For the more time-consuming or menial jobs, consider hiring some retirees or college students for part-time work. They'll appreciate the extra dough, and you'll get the job done without having to send your designers out of the shop.
Incentives are effective ways to keep the momentum up through the chaos. Will there be benefits for the employees? Cater in for lunch or provide snacks? Treat the shop to some coffees or give them a "holiday" bonus. Any and all expressions of gratitude will make for a more pain-free experience.
Know these are strategic on your end too. If you cater in, employees won't need to leave the shop for lunch. This helps you from being short-staffed when you are trying to get the morning deliveries out to offices, schools, etc. Your employees will be happy, and you won't be scrambling to make it to the end of the workday. It's a win-win.
Keep a Floral Focus.
It is all about flowers after all. Yes, you will go through A LOT of flowers, but that doesn't mean you need to stock up on every flower under the sun. Due to their undeniable popularity on Valentine's Day, roses must be preordered to ensure availability. Check your past few years' records to best approximate how much you'll need.
Additionally, there are other popular florals that should make your restock list. They pair beautifully with the Valentine's Day staple look. These florals include lilies, alstroemeria and other mixed designs as options. Since dozen rose arrangements are what is going to be flying off your shelves, you'll have to have some accessories readily available if needed.
Some of your options for accessory or filler flowers include waxflower, Limonium and the classic baby's breath. Although baby's breath lost its groove for a while, this garden-style floral is back and trendier than ever. Due to its popularity, have alternatives on hand.
These alternatives should also include additional finishing touches.
Sign. Sealed. Delivered.
A signed card is one simple and easy differentiator when it comes to Valentine's Day designs. You'll need a substantial amount more cardettes than full-size greeting cards, as they go on all the designs. However, it is important to have a variety of full-size greeting cards as an upgraded option.
Seal the deal with some small touches to ensure your Valentine's Day flower arrangements look their best. Although it is vital to have some ribbon choices in shop for the clients that request it, the growing trend is less ribbon and more rustic alternatives. Options such as ting ting and berries are popular choices.
Chocolates, candies and additional treats should be ready in your shop as add ons. Have your people on the phone promote these upgrades when they are taking orders. Also, these can easily be a part of specials you promote on social media to help drive Valentine's Day traffic into your shop. People love a good deal, and if you can offer a free or discounted add on or giveaway, you'll be amazed at the results.
Before your designs can be delivered, there are some i's that need to be dotted and some t's that need to be crossed. You have the staff, vans and designs prepped, but do you have the space to store the finished products?
In order to get your items delivered in a reliable and cost-effective fashion, devote space to it. Prep some 8-foot tables around your shop that are labeled with zip codes, days for delivery, product specifics and for each designer. Organizing in this way will help you to pre route and pre-plan out your deliveries, so no design or customer is left behind.
Any and all these suggestions should be adapted regionally and budgetarily as each shop will be different. Be sure to deliver your best this Valentine's Day. Ensuring you have everything you need in your shop for Valentine's Day ensures your customer does too.
While prepping your shop's needs, don't forget to include an advertising and social media schedule. Remind your consumers that they can deliver smiles to their significant other and loved ones this Valentine's Day. You may even want to consider dedicating this job to one of your trusted social gurus.
If you want to be prepared, everything should be done ahead of time. Meet with your team about strategy in all aspects. Valentine's Day is not the time to procrastinate. Let our experienced wholesalers at San Diego Florist Supplies, Inc. in San Diego, CA help you go through your Valentine's Day checklist, so every Valentine's Day flower delivery is a success.
Upgrades for your Everyday Arrangements
Creating versatile arrangements allows for easy upgrades. If your style and arrangements are adaptable, you can add and subtract to alter your designs to meet any budget.
It is also important to transition arrangements quickly and effortlessly. To make the process seamless, try binding arrangements with rubber bands. This allows you to swiftly move an arrangement to a different container. The same recipe in a shorter vase automatically becomes more compact and more affordable.
Binding an arrangement with rubber bands also allows you to take out some flowers or greenery and replace whatever you take out with something different.
If you have your everyday arrangements put together in a way that makes them more versatile, you can easily show your customers different styles and container options.
Remember that whatever you put in; you need to take something out in equal value.
Whenever you are upgrading an arrangement, the price should reflect the changes made. When raising the prices, it is a good idea to raise them in $20 increments. Customers can tell the difference between a $20 or $40 arrangement but may not notice a $5 difference. Many customers choose a midrange price.
Make sure your sales staff is adequately trained regarding pricing to avoid any confusion when offering different variations of arrangements.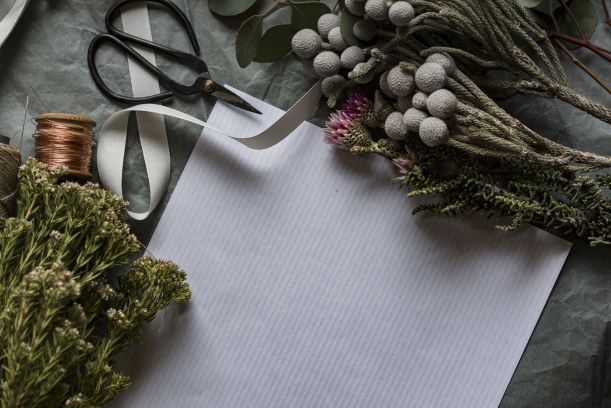 Fancy Flowers
Several factors determine if a flower is a high-end flower. High-end flowers are new varieties that are out on the market, flowers that don't have a high production rate or simply flowers that are more expensive due to popularity and supply and demand.
At the moment, different rose farms are working to create the first true blue rose. These farms are attempting to extrapolate a blue gene. The first farm to succeed will make millions, and those blue roses will be so sought after that they will likely be a high-end bloom.
When working with high-end flowers, layer the more expensive flowers on top of economical flowers, so the higher quality flowers are a focal point. These flowers need to be seen to be appreciated.
If you do any weddings or events, save leftover high-quality flowers. These will be great to add to arrangements to upgrade them, or you can use these flowers to create tiny bouquets tied with raffia that you can sell weekly.
Any design can be upgraded by upgrading the floral selection. For instance, change roses to premier flowers like peonies. Different flowers can change the mood of a design. Orchids can make a design look more exotic. Calla lilies bring instant elegance. Consider the characteristics of the flowers when deciding what to incorporate into a design.
The flowers you want to keep in your shop vary by region, personal preference and budget. We often receive mixed boxes of floral products that are in season. Don't miss out on an opportunity to get different or unusual varieties of flowers.
Any mixes that are already accessorized can be a time-saver, labor-saver and day-saver.
Take advantage of specials to give you an additional opportunity to test new products, offer new styles and show your creative flair. To stay updated on specials, be sure to stay in touch with us!
Always try things that are unusual. See how your products last and test them in different conditions. Know your products and know what you can do with them.
Our team of wholesalers at San Diego Florist Supplies, Inc. in San Diego, CA would be glad to help with all your floral product needs.
Chic Containers
It sounds incredibly simple, and it is. Changing the container can give your styles cross-generational appeal. Check with us frequently to see the container options that allow you to show your offerings in various styles.
Plastic is the most affordable container option, and from there, container upgrades vary from standard glass, seasonal collections, woven baskets, ceramic, cut crystal and art glass.
An example of an easy upgrade is a ceramic vase and tall curly willow. These small additions instantly upgrade an arrangement. The same recipe in a shorter vase, without the curly willow, is a more compact and more affordable variation of what is essentially the same design.
Artistic Accessories
There are many ways to add creative touches that will increase your profit. Whether you choose to use foliage manipulation, work with wire or add other embellishments, these artistic accessories can personalize arrangements and set you apart from other shops.
If executed correctly, foliage manipulation is impressive. Grasses like lily grass can be braided into shapes like roses. Any kind of tall, grassy product will work for this technique.
To add accessories, try braiding, weaving, binding and lacing. These techniques with foliage or products can be time-consuming but can set you apart from competitors.
When using foliage manipulation or braiding and weaving, make sure that these accessories are placed where they are noticed. These techniques need to be seen to be appreciated, so they should appear as a focal point on the design.
The first attempt takes longer, so practice to get comfortable with the action of creating these accessories. Repetition gains you time, so consider having someone in the shop create these designs once each week, so you have them in your shop to add to designs as needed.
Grasses used in these techniques like lily grass, Johnson grass and other greenery will last for weeks when placed in a water source. These designs can be made ahead of time, as opposed to having to stop and create them at the precise moment they are needed.
Manipulating foliage can get your arrangement noticed, but if not done correctly, the foliage will dehydrate.
Leaf manipulation looks like another product. Rolling and shaping leaves can add dimension and interest to your design. When using these techniques, create a consistent pattern. Pay close attention and use the same direction and width for these accessories.
These accents increase the dollar amount and add profitability.
Attractive Accents
Another way you can add personal embellishment to your designs is by working with wire. There are many ways to incorporate wire to either frame or accent your designs.
Train sales staff to use midollino, flat wire and other materials for wire embellishments. Artistic wirework can give you many quick, simple ways to add value with very little work involved.
Consider making wire embellishments ahead of time and price the wire. You want to have these additions already created when the shop gets busy during the holidays. Don't wait until the last minute because something creative like wirework, that should be fun, shouldn't be done in a frenzy.
Creating these accents early also makes it easier to keep track of the wire you are using to determine the cost. How much do you need to charge to make a profit?
Bullion wire can add value by creating an accent for your design. It can even create a frame or accent loop around the design.
A flat wire can create flower art, form a heart shape or other unique designs, making it a perfect accessory for holiday arrangements. Make squiggles or other interesting shapes out of diamond wire. Exclusive accents grouped together will increase the impact. Coils can give added support to flimsier stemmed flowers.
Use wire to create cardettes for arrangements in fun shapes.
Make your arrangements stand out. Simple coiling or loops are easy and fun to make. Aluminum wire can create a base to glue and place an ornament for Christmas or a heart for a Valentine's Day arrangement. It is both mechanical and decorative. A diamond wire can add support to flowers while also adding color and shine.
Beaded wire can be glued to magnets and attached to vases in fun shapes. A beaded wire can even go around leaves to accomplish the desired effect and obtain the price point you are after.
Mega beads are another way to add variation to arrangements.
What you can do with these small additions is limitless, and these adjustments can make a big difference.
Curly willow and fiber sticks give height, which instantly makes an arrangement more grandiose. You can also give height to arrangements with tall palm fronds and dissected Italian ruscus.
Parties, weddings and other events require more glam and pizzazz. Gems can be placed in the center of flowers. For a party, dangling dainty, exotic flowers like orchids create movement.
Signature Style
Find something that is a signature to your store. Creating a trademark that you can incorporate into your designs will help your shop's products stand out and be recognizable as yours.
Some artistic additions to your designs can set you apart and make all the difference in this competitive market. Have something distinctive that shoppers can't get at a big box store, and they will flock to your shop.
If you always reinforce your brand with your signature style, your customers will seek out these creative expressions that are unique to you!