Everything Your Shop Needs for Valentine's Day
If you are asking yourself what your shop needs for Valentine's Day, know that's a trick question. It needs a little bit of everything. Valentine's Day is undeniably one of the craziest times of the year for florists. Be sure to come out on top with the tools you'll need in the shop.
It's Black Friday for florists. Except the only way to save is by preordering from your wholesaler. This also ensures you can contain the crowd with everything you need to succeed on Valentine's Day.
Along with Mother's Day, Valentine's Day can prove very profitable when you set up for success. The best way to do this is by being organized and doing everything ahead of time.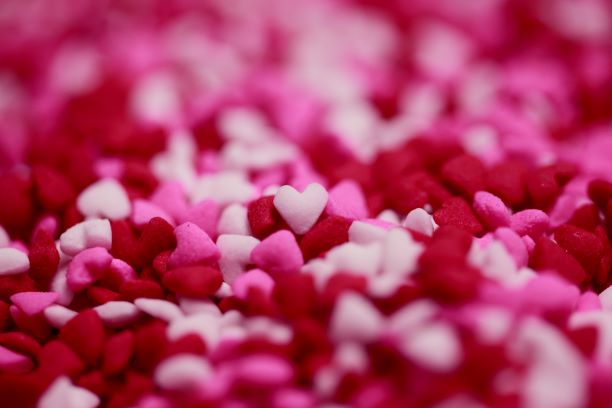 Where to Start
Before you jump the gun on placing orders, check your past years' previous records. This will help give you an estimated place to start. It is also a reference as to what products sold best in your area on Valentine's Day.
Every shop's needs, when it comes to Valentine's Day inventory, will vary. It will even vary among the shops in your surrounding cities. This could be due to what is trending at the time, current economics and the weather in your area. Weather in your area of delivery may pose a major concern because if the product can't be delivered, there is no sale. It is best to prepare for the worst.
Before we get into the beef of your order (the florals), it is important to cover your differentiating accessories, containers and care items. Flower arrangements will be coming in and out of your door on Valentine's Day. As much as we wish everyone would order ahead of time, they won't. There are too many significant others in the world who thought they "had time" or "could pick something up on their way home." Every florist will attest.
While these instances are inevitable, and there is little to do to correct it, you can be ready on your end. Specifically, when it comes to containers, order what you want and what you can reuse after the holiday. Limit choices because all they care about is it getting there before they are too late.
Due to the high demand and influx of last-minute orders, beggars can't be choosers. Have some extra options for the customers who ordered ahead of time. First come, first served. Stock up on the ceramic vases, red glass vases and traditional glass vases for most of the designs. They are versatile and can be interchanged when needed.
Overstocking on these universal containers will help reduce the probability of losing profit because even if you bought too many, they are easily rolled over into day-to-day work after the holiday.
Divide and Conquer with a Plan.
There is so much more that goes into dealing with Valentine's Day than just ordering products. Veteran florists all understand the struggle. Often, the learning never ends. Every year will pose a new set of obstacles that require quick thinking. However, if you put years of experience together from both your wholesaler and your shop, you are better equipped to succeed.
It is so important to sort out labor. How many people will you need leading up to the holiday, and how many will you need for the day of? Additionally, you must balance out the schedules ahead of time. You'll have to decide on breaking up the hours or budgeting to pay overtime.
There is more to Valentine's Day staffing than just the designers. You'll need to prepare people to answer the phones, take or decline orders and adjust where needed. The logistics need to be configured for extra vans, drivers and riders to help the drivers run the deliveries. You'll need to have plenty of boxes to help support the designs to prevent any catastrophes.
For the more time-consuming or menial jobs, consider hiring some retirees or college students for part-time work. They'll appreciate the extra dough, and you'll get the job done without having to send your designers out of the shop.
Incentives are effective ways to keep the momentum up through the chaos. Will there be benefits for the employees? Cater in for lunch or provide snacks? Treat the shop to some coffees or give them a "holiday" bonus. Any and all expressions of gratitude will make for a more pain-free experience.
Know these are strategic on your end too. If you cater in, employees won't need to leave the shop for lunch. This helps you from being short-staffed when you are trying to get the morning deliveries out to offices, schools, etc. Your employees will be happy, and you won't be scrambling to make it to the end of the workday. It's a win-win.
Keep a Floral Focus.
It is all about flowers after all. Yes, you will go through A LOT of flowers, but that doesn't mean you need to stock up on every flower under the sun. Due to their undeniable popularity on Valentine's Day, roses must be preordered to ensure availability. Check your past few years' records to best approximate how much you'll need.
Additionally, there are other popular florals that should make your restock list. They pair beautifully with the Valentine's Day staple look. These florals include lilies, alstroemeria and other mixed designs as options. Since dozen rose arrangements are what is going to be flying off your shelves, you'll have to have some accessories readily available if needed.
Some of your options for accessory or filler flowers include waxflower, Limonium and the classic baby's breath. Although baby's breath lost its groove for a while, this garden-style floral is back and trendier than ever. Due to its popularity, have alternatives on hand.
These alternatives should also include additional finishing touches.
Sign. Sealed. Delivered.
A signed card is one simple and easy differentiator when it comes to Valentine's Day designs. You'll need a substantial amount more cardettes than full-size greeting cards, as they go on all the designs. However, it is important to have a variety of full-size greeting cards as an upgraded option.
Seal the deal with some small touches to ensure your Valentine's Day flower arrangements look their best. Although it is vital to have some ribbon choices in shop for the clients that request it, the growing trend is less ribbon and more rustic alternatives. Options such as ting ting and berries are popular choices.
Chocolates, candies and additional treats should be ready in your shop as add ons. Have your people on the phone promote these upgrades when they are taking orders. Also, these can easily be a part of specials you promote on social media to help drive Valentine's Day traffic into your shop. People love a good deal, and if you can offer a free or discounted add on or giveaway, you'll be amazed at the results.
Before your designs can be delivered, there are some i's that need to be dotted and some t's that need to be crossed. You have the staff, vans and designs prepped, but do you have the space to store the finished products?
In order to get your items delivered in a reliable and cost-effective fashion, devote space to it. Prep some 8-foot tables around your shop that are labeled with zip codes, days for delivery, product specifics and for each designer. Organizing in this way will help you to pre route and pre-plan out your deliveries, so no design or customer is left behind.
Any and all these suggestions should be adapted regionally and budgetarily as each shop will be different. Be sure to deliver your best this Valentine's Day. Ensuring you have everything you need in your shop for Valentine's Day ensures your customer does too.
While prepping your shop's needs, don't forget to include an advertising and social media schedule. Remind your consumers that they can deliver smiles to their significant other and loved ones this Valentine's Day. You may even want to consider dedicating this job to one of your trusted social gurus.
If you want to be prepared, everything should be done ahead of time. Meet with your team about strategy in all aspects. Valentine's Day is not the time to procrastinate. Let our experienced wholesalers at San Diego Florist Supplies, Inc. in San Diego, CA help you go through your Valentine's Day checklist, so every Valentine's Day flower delivery is a success.
Upgrades for your Everyday Arrangements
Creating versatile arrangements allows for easy upgrades. If your style and arrangements are adaptable, you can add and subtract to alter your designs to meet any budget.
It is also important to transition arrangements quickly and effortlessly. To make the process seamless, try binding arrangements with rubber bands. This allows you to swiftly move an arrangement to a different container. The same recipe in a shorter vase automatically becomes more compact and more affordable.
Binding an arrangement with rubber bands also allows you to take out some flowers or greenery and replace whatever you take out with something different.
If you have your everyday arrangements put together in a way that makes them more versatile, you can easily show your customers different styles and container options.
Remember that whatever you put in; you need to take something out in equal value.
Whenever you are upgrading an arrangement, the price should reflect the changes made. When raising the prices, it is a good idea to raise them in $20 increments. Customers can tell the difference between a $20 or $40 arrangement but may not notice a $5 difference. Many customers choose a midrange price.
Make sure your sales staff is adequately trained regarding pricing to avoid any confusion when offering different variations of arrangements.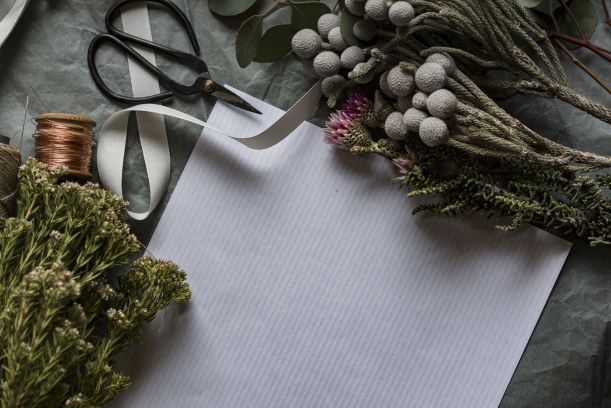 Fancy Flowers
Several factors determine if a flower is a high-end flower. High-end flowers are new varieties that are out on the market, flowers that don't have a high production rate or simply flowers that are more expensive due to popularity and supply and demand.
At the moment, different rose farms are working to create the first true blue rose. These farms are attempting to extrapolate a blue gene. The first farm to succeed will make millions, and those blue roses will be so sought after that they will likely be a high-end bloom.
When working with high-end flowers, layer the more expensive flowers on top of economical flowers, so the higher quality flowers are a focal point. These flowers need to be seen to be appreciated.
If you do any weddings or events, save leftover high-quality flowers. These will be great to add to arrangements to upgrade them, or you can use these flowers to create tiny bouquets tied with raffia that you can sell weekly.
Any design can be upgraded by upgrading the floral selection. For instance, change roses to premier flowers like peonies. Different flowers can change the mood of a design. Orchids can make a design look more exotic. Calla lilies bring instant elegance. Consider the characteristics of the flowers when deciding what to incorporate into a design.
The flowers you want to keep in your shop vary by region, personal preference and budget. We often receive mixed boxes of floral products that are in season. Don't miss out on an opportunity to get different or unusual varieties of flowers.
Any mixes that are already accessorized can be a time-saver, labor-saver and day-saver.
Take advantage of specials to give you an additional opportunity to test new products, offer new styles and show your creative flair. To stay updated on specials, be sure to stay in touch with us!
Always try things that are unusual. See how your products last and test them in different conditions. Know your products and know what you can do with them.
Our team of wholesalers at San Diego Florist Supplies, Inc. in San Diego, CA would be glad to help with all your floral product needs.
Chic Containers
It sounds incredibly simple, and it is. Changing the container can give your styles cross-generational appeal. Check with us frequently to see the container options that allow you to show your offerings in various styles.
Plastic is the most affordable container option, and from there, container upgrades vary from standard glass, seasonal collections, woven baskets, ceramic, cut crystal and art glass.
An example of an easy upgrade is a ceramic vase and tall curly willow. These small additions instantly upgrade an arrangement. The same recipe in a shorter vase, without the curly willow, is a more compact and more affordable variation of what is essentially the same design.
Artistic Accessories
There are many ways to add creative touches that will increase your profit. Whether you choose to use foliage manipulation, work with wire or add other embellishments, these artistic accessories can personalize arrangements and set you apart from other shops.
If executed correctly, foliage manipulation is impressive. Grasses like lily grass can be braided into shapes like roses. Any kind of tall, grassy product will work for this technique.
To add accessories, try braiding, weaving, binding and lacing. These techniques with foliage or products can be time-consuming but can set you apart from competitors.
When using foliage manipulation or braiding and weaving, make sure that these accessories are placed where they are noticed. These techniques need to be seen to be appreciated, so they should appear as a focal point on the design.
The first attempt takes longer, so practice to get comfortable with the action of creating these accessories. Repetition gains you time, so consider having someone in the shop create these designs once each week, so you have them in your shop to add to designs as needed.
Grasses used in these techniques like lily grass, Johnson grass and other greenery will last for weeks when placed in a water source. These designs can be made ahead of time, as opposed to having to stop and create them at the precise moment they are needed.
Manipulating foliage can get your arrangement noticed, but if not done correctly, the foliage will dehydrate.
Leaf manipulation looks like another product. Rolling and shaping leaves can add dimension and interest to your design. When using these techniques, create a consistent pattern. Pay close attention and use the same direction and width for these accessories.
These accents increase the dollar amount and add profitability.
Attractive Accents
Another way you can add personal embellishment to your designs is by working with wire. There are many ways to incorporate wire to either frame or accent your designs.
Train sales staff to use midollino, flat wire and other materials for wire embellishments. Artistic wirework can give you many quick, simple ways to add value with very little work involved.
Consider making wire embellishments ahead of time and price the wire. You want to have these additions already created when the shop gets busy during the holidays. Don't wait until the last minute because something creative like wirework, that should be fun, shouldn't be done in a frenzy.
Creating these accents early also makes it easier to keep track of the wire you are using to determine the cost. How much do you need to charge to make a profit?
Bullion wire can add value by creating an accent for your design. It can even create a frame or accent loop around the design.
A flat wire can create flower art, form a heart shape or other unique designs, making it a perfect accessory for holiday arrangements. Make squiggles or other interesting shapes out of diamond wire. Exclusive accents grouped together will increase the impact. Coils can give added support to flimsier stemmed flowers.
Use wire to create cardettes for arrangements in fun shapes.
Make your arrangements stand out. Simple coiling or loops are easy and fun to make. Aluminum wire can create a base to glue and place an ornament for Christmas or a heart for a Valentine's Day arrangement. It is both mechanical and decorative. A diamond wire can add support to flowers while also adding color and shine.
Beaded wire can be glued to magnets and attached to vases in fun shapes. A beaded wire can even go around leaves to accomplish the desired effect and obtain the price point you are after.
Mega beads are another way to add variation to arrangements.
What you can do with these small additions is limitless, and these adjustments can make a big difference.
Curly willow and fiber sticks give height, which instantly makes an arrangement more grandiose. You can also give height to arrangements with tall palm fronds and dissected Italian ruscus.
Parties, weddings and other events require more glam and pizzazz. Gems can be placed in the center of flowers. For a party, dangling dainty, exotic flowers like orchids create movement.
Signature Style
Find something that is a signature to your store. Creating a trademark that you can incorporate into your designs will help your shop's products stand out and be recognizable as yours.
Some artistic additions to your designs can set you apart and make all the difference in this competitive market. Have something distinctive that shoppers can't get at a big box store, and they will flock to your shop.
If you always reinforce your brand with your signature style, your customers will seek out these creative expressions that are unique to you!
Design Styles for the Holidays
It's the most wonderful time of the year. It's a time for giving and a time for traditions to be celebrated. As florists, our jobs are not done after the holidays are over. Styles and trends are constantly changing, and we must change along with styles and trends. Be prepared for all 2019 Christmas orders have to bring with design styles for the holidays.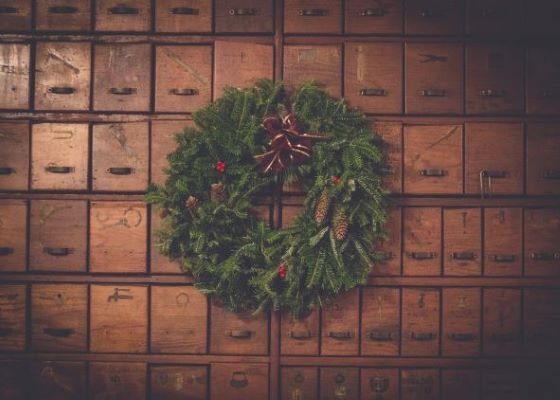 Tradition
Tis' the season for all things merry and bright. When it comes to design styles for the holidays, traditional colors have always been trending. Colors such as red, green and gold conquer the Christmas design world. Certain traditions are maintained due to the popularity gained over the years. Who knew something as simple as Christmas colors could trend from generation to generation?
While festive colors remain a relevant trend, design styles can be massaged to fit different groups pertinent to age and preferred aesthetic. It is important to offer traditional designs during the holidays, but there are some easy tricks to elevate a design to fit different buyers with a more modern taste.
One way this can be done is through metallic and matte finishes. They are a rising trend in the industry, especially for the holidays. They can be incorporated into any design style for the holidays to give it a more high-class, sophisticated look.
Style
Keeping in mind that tradition is still very much relevant to Christmas design style, the floral choices you make may be the differing factor between your competitor's design and a more modern look. Your local wholesaler has a large variety of products to fit the color trends in your area. Remember it is best to order early and in large quantities to help with managing your budget. Our staff at [Wholesale name] in [location] would be happy to help you with any additional questions you may have.
The trendiest of the trendy has taken on the social media world by storm- the succulent. These ever-so-popular plants are the staple for a green life that are also available in color. This is particularly pertinent to a holiday design style. These contemporary choices can be painted to meet your design needs.
Keep in mind. Fresh product that is painted has a decreased shelf life, so making these products available with permanent botanicals is ideal. The traditional colors remain intact, but the look can be modified depending on the floral chosen. Succulents are just one example.
Vision
It all breaks down to the vision that inspired it and the style that directed it. While traditional holiday style is still very trendy, it is important to offer alternatives for the consumers who ask for it. You must be able to keep up with the demand for the retail market in order to properly compete in holiday sales.
It is important to have what you need and know what you can and can't replenish. Be sure to research what is trending in your area. Be prepared by doing your homework on the previous year's records during the holiday seasons. Know what you have, what you need and what you want. Separate it, divide and conquer. Be sure to preorder to ensure you'll get what you want and need and for the best pricing.
Work with your clients on their purchases. You know what is available for the time, and your expertise will need to come into play. Odds are, your clients will have their own vision. What are you going to do to help execute that?
Must Haves for Your Holiday Designs
Know your generation design options for the holidays. As discussed, traditional designs are on the board. When it comes to modern style, less is more. Simplistic is key, and unstructured design is often requested. Setting aside the generational taste when it comes to style, here are some must-have products for the shop this holiday season.
Among the trending holiday styles for shapes and designs are holiday trees, centerpieces and spruce tips. It is important to order ahead of schedule due to availability. Many even come prearranged. Contact your wholesaler for order requirements. These designs are among the most popular, so having them readily available in-store will help your holiday profit.
Other essentials include the proper adornments. The holidays are one of the most popular times of the year to stock up on ribbons, ornaments and other adornments. Holiday themes and displays are your shop's opportunity to get creative and festive in order to better market your designs.
Incorporate your holiday designs into a display. Show your consumers something they may have never thought of or inspire their next holiday party look. Christmas and holiday displays are an open door into a real-life brochure. Although a picture can say a lot, nothing beats the opportunity to see and smell the designs in person.
Among the essential accents such as ornaments and ribbon are berries, poinsettias and birch branches. First impressions matter, especially when it comes to holiday designs and displays. Your holiday designs can easily be incorporated into your holiday décor. This makes color coordination and properly accenting your designs equally as important when promoting and marketing for the holidays.
Holly Jolly Christmas Displays
Your design style when it comes to holiday arrangements may vary. Yes, the traditional look and style remains consistent for the holidays, but creative flair and designer's style come into play.
Particularly popular color choices to consider when purchasing accents for your holiday design styles are reds, greens, blues, purples, yellows and golds. These are among the trendiest alternative colors for holiday designs that remain in the realm of traditional styles. These colors along with your creative elements and accents can be strategically displayed for your best holiday look.
Tuck your ribbons into your designs, coordinate your colors and include holiday cheer as you deck the halls of your flower shop. It's all in the details, after all. Natural elements and the proper festive accessories for décor are holiday must-haves.
In order to compete with trending holiday styles, you have to be able to market your designs. It is important to capture as much of your designs in photos as possible. Be sure to include proper lighting and shoot your high res photos from various angles. If you can, focus on lifestyle photos for social media usage. These simple techniques are best practices for both every day and holiday designs.
This not only expands your content. It gets your name and designs out into the world for consumers to enjoy. Reach where word of mouth may not be able to. Just like old Saint Nick, social media can make its way around the world in an instant.
Essential Products for Sympathy Arrangements
Losing a friend or loved one is one of the most difficult experiences in life. During times of grief and mourning, it is not unusual to focus on everything we will miss in the absence of the dearly departed. It is challenging enough to experience the initial loss but focusing only on the loss and what it means makes the situation even more challenging and upsetting.
When discussing sympathy arrangements, we should focus on celebrating the person's life instead of focusing on the loss and communicate that in a sensitive and empathetic way to customers.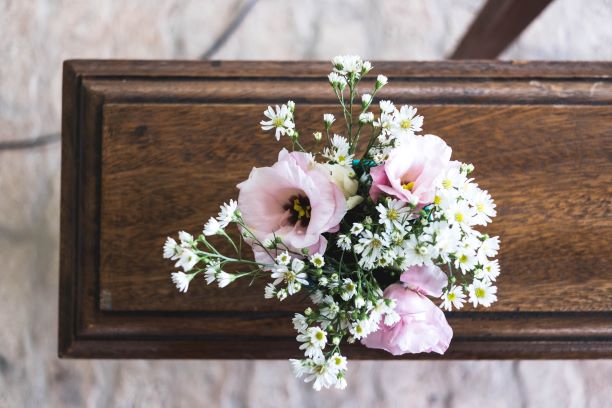 Keepsakes
Many people in today's market look for a keepsake item to have as a lasting memory of the celebration of their loved one's life.
Providing a variety of keepsake items like stepping stones, wind chimes, angelic or cherubic statues or religious items is a thoughtful way to help customers remember their loved ones. Many great items can take a floral tribute to the next level.
Tributes
There are many ways to create stunning floral tributes. Starting with the right foundation can guide your design. Ornate wooden easels, window boxes, window forms, stands, columns and urns are all options for creating sympathy designs.
New foam forms and accessories will help you create set pieces and other floral designs. Your tribute can be personalized with banners, ribbons, lettering or a fond item to celebrate the person's style.
Floral tribute pieces should utilize long-lasting flowers because the celebration can span days. When deciding on flowers, look for a seasonal flower that is available in your region that can showcase the loved one's interests and hobbies.
Sympathy Trends
There are more and more requests for cremations, and in recent years, it has become more requested than burial. Some people still have a viewing, even when they have chosen cremation. If there is no viewing, there will most likely be an urn or a photograph.
Since cremation continues to increase in demand, having adequate supplies to allow you to have options for the family is important.
A good option to offer is a cremation riser, which allows you to decorate the foam wreath base with flowers. The center is a polystyrene material that does not hold moisture. This prevents an urn, photo or statue from sustaining damage when placed in the center from moisture. The center can then be covered with moss or foliage.
Large rectangles and containers for display pieces are also important. Frames and easels used to hold photos and printed materials can also be decorated with florals.
If there is an urn or photograph that will be displayed during a service, a garland can be used as an interesting floral tribute. Utilizing floral foam, garlands can be draped off the table if you cover the front with foliage and flowers. Garlands can also be placed winding down the middle to create a centerpiece. Garland is flexible, can fit any space and can wrap around and accentuate any item on the table, so it makes a very adaptable event piece.
Another adaptable foundation for a sympathy piece is a flat tray. An arrangement made in a flat tray can go to the home or memorial service. Since these trays sit low and heavy, they can be used for any space or design.
Depending on the intention of your design, these trays are available in different sizes.
A large tray can serve to create a place for the urn to sit inside of a design surrounded by flowers. A medium-size tray is a perfect companion piece that can hold a photograph.
For memorial services, everyday containers can also be used. Instead of adding a keepsake item, consider incorporating plants or permanent botanicals as a family keepsake option.
These suggestions can all incorporate personal items of the deceased to reflect interests or hobbies.
Designs with Dignity
The most important thing to remember is that sympathy arrangements are chosen in a delicate time, so make the process of selecting designs as streamlined as possible for your customers.
On your website and in your store, the different options for sympathy arrangements and designs should be represented and easy to find. Photographs and examples of your work help customers make decisions in times of need.
Some customers may prefer to shop online as the circumstances prompting the purchases are not happy. Photos must be detailed and should highlight each arrangement and the alternate options that utilize more economical flowers. Price details allow customers to decide on an arrangement and conclude the purchase online. Call for pricing may scare off potential customers who don't wish to talk to someone during a stressful time.
When designing sympathy arrangements, consult with the family and the funeral home, church, temple or mosque. Visit the location to familiarize yourself with the space. Use the opportunity to develop a relationship with the funeral home or place of worship that will be a part of the service.
Introduce yourself to funeral home operators and staff. Offer to give discounts to customers they refer to you. You can also offer to provide a fresh arrangement for the place to display at the entrance each week if they allow you to place your business cards and brochures nearby.
Pictures that show your designs in the spaces where memorial services are held help customers see how the sympathy arrangements fit into the spaces. This allows your customers to get a better idea of what they would like to have to make the most of the space they will be working with for their specific memorial service.
Modern memorial services are also being held at home, in natural locations and other alternate settings. Many people are concerned about the environment, so green funerals are increasing in popularity. Small, intimate ceremonies are a way to celebrate the life of the deceased in a very personal way, and the flowers reflect who the person was and what he or she meant to those left behind.
Create sympathy arrangements that represent your ability to incorporate personal details into arrangements. When designing for modern memorials, include options for eco-friendly arrangements, compact bouquets, memorial arrangements that coincide with cremation and other alternatives, unique arrangements to let your customers see what you can do.
Flowers have been a part of memorial traditions in almost every culture. Flowers have always been an expression of sympathy, though certain designs and styles may change. Flowers beautify somber surroundings and honor the deceased with a visible display of affection.
Sympathy arrangements often cannot be anticipated the way certain holidays or events can. Having the necessary items in your shop allows you to create these designs as they are needed. For more advice regarding what products are essential for creating sympathy arrangements, reach out to our staff at San Diego Florist Supplies, Inc. in San Diego, CA, and we will be glad to help.
When it comes to sympathy arrangements, high-quality photographs, detailed descriptions and pricing information both online and instore will simplify the process for your customer. Stay on top of trends and etiquette for different services and cultures and be flexible with designs. Sympathy arrangements are meant to celebrate the life of an individual. Personalized designs will be remembered and remembering is what it is all about.
Products Your Shop Needs for the Holidays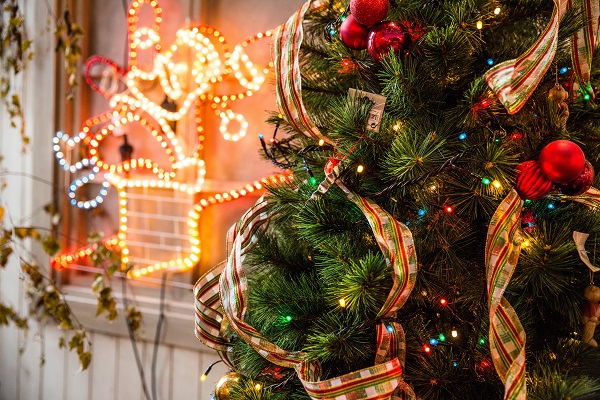 Santa's elves are hard at work prepping for the holidays, as we all should be. The dates haven't changed, but the holidays are coming sooner and sooner every year. We haven't even made it to Halloween, and Christmas trees are already being sold in stores. Make a list and check it twice with these must-have products your shop needs for the holidays because Santa is coming to town.
Santa watches children's behavior all year, so he can sort through who is naughty and who is nice. For the holidays, it is best to refer to past records to see what went well, what didn't and what could be improved, all while considering new and rising trends.
Reds and greens are a given holiday color palette. It is consistently popular, and it appears to remain that way. However, other colors do come into play. Many consumers are looking for more unique styles that take a step away from the traditional while remaining festive in its overall style.
Spruce up your style and prepare your team because the holiday train is starting to board, and it is moving fast. All aboard the holiday train. Let our wholesalers at San Diego Florist Supply in San Diego, CA help make the transition a little easier with these must-have products your shop needs for the holidays.
Containers
Contain your excitement because it is so easy to go overboard on holiday shopping. That is why preparation is so important. Although we can give you advice on what you should stock, only you know what sold successfully in your shop this past year. Communication and preparation are your pathway to a smooth holiday season.
It is important to compare. Compare your previous records with the estimated hopeful increase in buyers. Contrast the past year's trends with this year's trends. After evaluating your list (of information), prepare your inventory because buying early gives you more of a variety to choose from. You don't want to be stuck with the leftovers.
The key to any flower arrangement for the holidays is the accessories incorporated in. One of the most important accessories starts at a flower arrangement's core, its foundation. Unless your client requests a hand-tied design, it is important to offer options when it comes to containers. Some must-have containers for the holidays include popular holiday shades. Greens and reds are given options, but there are other containers that prove essential for the holidays.
The Christmas season is surrounded by giving, glitz and glam and all things magical. Consider gold when buying containers for your holiday arrangements. Gold vases and containers have grown in popularity. Their popularity could be due to their shimmery feel, or perhaps, it is found in their wide range of uses.
Their gold design pairs wonderfully with the red floral shades of Christmas, but gold containers can also be reused for glam birthday designs and more formal events. This makes gold vases and containers a must-have choice for holiday prep.
Popular Florals and More
Choosing florals that work with popular holiday color schemes is one way to better prep for the holidays. Red and green are givens for Christmas trees. Blues and whites are for snowy nights, and silvers and golds go with the bold styles of the holidays.
Poinsettias are a constant floral topping the charts of holiday floral forecasts. A holiday staple, poinsettias are often in high demand for every flower shop during the winter season. Potted or incorporated into designs, poinsettias prove cost affective for holiday inventory.
Of course, it is important to consider the traditional go-to flowers, such as roses, for holiday arrangements, but with every generation of buyers, there comes a different generation of design styles. Modern holiday designs tend to be enhanced to fit with living trends. With Christmas offering up beautiful shades of red floral, consider some alternatives to fit 2019's floral style. Forced bulbs such as paperwhite narcissus, tulips and amaryllis may be the alternative floral choice for more modern designs.
It is important to plan out your regular purchases along with florals for alternative designs. When ordering for pre-holiday prep, consider your pre-greened holiday centerpieces, such as evergreen trees. They allow you to add diversity to your designs and décor. Plus, they help cut down on labor costs. They are attractive to the consumer for their overall charm and diverse nature, and they are easy to personalize their design and send out in a flash.
They are long-lasting product for your shop, and they can be designed to meet your buyer's preference. It is important to remember that not all products are listed online. Be sure to visit our retail location for more of our available products.
Although the color and style of your florals are important, what makes a holiday arrangement a holiday arrangement is the accessories incorporated into its design.
Accessories
Among the most popular designs include their holiday accessories. With each design comes a variety of design styles, today's generation leaning more toward a twist on the traditional.
Along with alternative color schemes are alternative accessories. Ornaments and bulbs in shades of blues and purples are increasingly popular. Clean, natural designs are go-to choices, but designs with some personality (I.e. color and flair) are also making their way through the consumer mind.
Natural, picked-from-the-garden designs are what seems to be drawing in the millennial eye, but when it comes to the holiday season, bold and nontraditional is the way to go. No age can block the power of nostalgia during the holidays. The magic of the holidays is undeniable.
Wirework also gives you the opportunity to accessorize a holiday design, but you can't forget to tie the knot of the final product.
Ribbon
No holiday design is truly complete without a bow to finish. This means it is essential to include a variety of ribbon into your holiday inventory. Be sure to include different shades and textures. Pink, purple, blue, gold and the traditional Christmas colors of sheer and chiffon ribbon are just a few essentials.
Ribbon is useful beyond the holidays. This means there is never too much. It is useful when trying to transition a more traditional arrangement into a festive design or to personalize a design at any time of the year. They can also be used to personalize holiday wreaths and centerpieces.
Now's the time. Make a list and check it twice. To beat the rush of the holiday season. Be sure to order the products your shop needs for the holidays early. If you can't find what you are looking for on our website, be sure to reach out or visit our retail shop for additional products. We are here to help you prepare, so you can make the most profit out of the holidays.